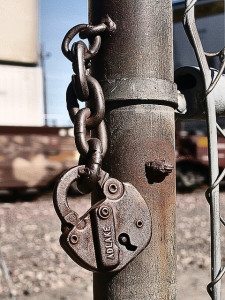 Man is by his nature free.
To all you determinists out there, feel free to disagree. But the way I see it, for all practical purposes, we are in charge of the decisions we make and must take responsibility for our actions.
So, on today, the 4th of July, I thought it might be appropriate to give 5 ways you can celebrate your freedom, no matter where you live.
Many thanks to Ryan at The "Why?" Blog for helping me put this together.
1. Take Responsibility For Your Actions.
This is the essence of freedom.
If you believe that you are free, then you must deal with the consequences of your own actions, whether they are good or bad.
So if you've been working out intensely in order to sculpt a perfect body, feel free to be proud of yourself. But conversely, if you have been a couch potato and are unhealthy, that's your problem.
There are many things that are out of your control.
While it may not be your fault that you get stricken by an illness, you must still take responsibility for taking care of yourself.
Acts of God are not someone else's fault. It sucks that it happened, but it's your job to fix it.
And if you stumble upon a massive inheritance, you don't owe any of it to someone else.
Sure, you didn't "earn" it, but neither did anyone else, and it's yours.
So do with it as you please.
2. Accept The Freedom Of Others.
Remember, man is inherently free.
That means ALL men, not just some.
Don't expect other people to pay for your things.
Gifts are fine. But so many people these days have this feeling of entitlement.
It's not just that they deserve the things that others have, but that they are actually owed these things.
If someone else wins the lottery, it is their money to dispose of as they see fit.
Just because they didn't earn it doesn't mean you are entitled to some of it.
If someone else wins the genetic lottery and has better health than you, it doesn't mean they should help you when you are sick.
And please stop being a nanny to everyone.
Even if you think you know what's best for someone else, it is their call whether they accept your advice or not.
So for today at least, let other people live their lives the way they want to.
3. Don't Repeat Platitudes.
"Love it or leave it." "Time heals all wounds." "Everything happens for a reason." "Freedom isn't free." "Someone please think of the children!"
Platitudes are generally used when someone needs a generic, meaningless response to something they don't understand. Perhaps I'm being too harsh here, because people usually mean well when they spout off these phrases.
But if you want to celebrate your freedom, don't simply parrot the things that other people have said about some topic.
Find out for yourself what the answer is to a particular problem. Think for yourself about these issues.
Platitudes are designed to sound good, not to have substance.
When you use one of these platitudes without a full understanding of what it means, you are most likely just promoting somebody else's agenda.
4. Educate Yourself.
This is a corollary to the previous point.
Most people are more than willing to offer up an opinion on just about any issue.
And the majority of these people have never once put an ounce of rational thought into their arguments.
If you really want to celebrate your freedom, you'll educate yourself on topics relevant to it. And when you aren't informed about a particular issue, it's not just acceptable but ideal to simply say "I don't know".
For example, to the people who so enjoy saying "love it or leave it", perhaps you haven't heard of the ex-patriot act. Even for some people who want to leave, they will be penalized.
Believe me, there is plenty more than just this one act that makes it a much more complicated issue than a soundbite will allow.
It's possible to love an entity without loving it's rules, like a child who loves his parents but doesn't like getting punished. Should this child just find a new family?
From the Declaration of Independence: "…Whenever any Form of Government becomes destructive of these ends, it is the Right of the People to alter or to abolish it, and to institute new Government, laying its foundation on such principles and organizing its powers in such form, as to them shall seem most likely to effect their Safety and Happiness."
Does it sound like Thomas Jefferson would tell someone who is against a certain law that they should just move to Canada?
This passage in fact says that we should abolish government if it is not supported by the people. Heck, it sounds like he wants us all to say a collective "love us or leave us" to the government if it doesn't respect our wishes!
Rant over.
5. Be Proud Of Collective Accomplishments.
Despite everything I have just said, we can still be proud of the fact that we have accomplished a lot collectively.
I think it's safe to say that freedom across the world has increased over the past 250 years, and we should be proud of this.
And we should certainly be proud of your Olympic team when we do well (despite not personally contributing anything, of course), and us Americans should always be proud of our hero Joey Chestnut.
I'm sure many of you wouldn't agree with me on this post, and I would love to hear what you have to say.
Related posts: