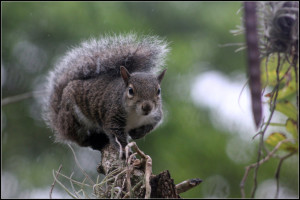 This past summer, I went to the Bonnaroo Music and Arts Festival, and I learned an awful lot from that experience.
Since I've moved to Israel, one of those lessons in particular has been reinforced.
It has been tough, but I've learned to accept the fact that I can't possibly do everything that I want to do in my life.
There were so many things going on at Bonnaroo that I had to make tough decisions about which bands to see and which activities to do.
And even though I'm spending a full ten months in Israel, I can't go to every museum or do every hike that I want.
For a person like me who has many interests and hobbies, it is especially challenging to accept that when I die, there will be plenty of things that I will not have accomplished.
There are an infinite number of topics to learn about, skills to master, places to go to, things to do, and people to meet.
You can't do it all.
I want to learn about all sorts of historical situations, philosophies, positive psychology, and health topics. I want to learn how to produce electronic music, dance, martial arts, cook, etc. I want to build a profitable blog. I want to get to know different cities and cultures all over the world, and I want to make friends in all these places.
With 1000 lifetimes, the best I could ever do is a small fraction of these things.
But don't feel bad for me.
This is a beautiful thing.
There are so many new things to try. So many new things to learn. So many new places to go and people to meet.
How can I ever get bored knowing that there is all of this stuff out there that I have yet to do?
From now on, I'm going to try my best to accomplish everything I want while knowing full well that I'll never finish it all.
Man, is this liberating!
No longer do I need to worry about not being able to finish every project. No longer do I need to worry about perfecting every skill. No longer do I need to worry about learning every scientifically proven method to improve happiness and health.
No, this is not my excuse to be lazy.
No, I'm not going to sacrifice every goal I have.
On the contrary, I have more reason than ever to pursue my dreams and explore my interests.
I can try new things simply for the sake of variety and getting new experiences. I can learn new skills without the pressure of failure. I can read about health and happiness and cherish every new piece of information I get without focusing on how much I have yet to understand.
Like I said, it has not been easy for me to adopt this mindset.
How To Stop Doing Everything
There are a few things I did that made this a heck of a lot easier, and you can do them too.
You need to do some serious reflection on your life before you can really come to terms with this. Let's get started.
1. Find Your Values
What do you want out of your life? Your values are the principles that guide all of your behavior.
I have written about how to find your values before. Check out that post and do the exercise in it right now.
Once you have a prioritized list of your values, move on to the next step.
2. Write A Personal Mission Statement
Most organizations have mission statements and you should too.
Your mission statement is a short guide to help you make decisions in your daily life that are congruent with your values.
Guess what? I've also written about how to write your personal mission statement. Go work through the exercises there. This could take a few hours, so find a quiet place where you can work uninterrupted.
I know it's a lot of work, but it's a worthwhile investment.
3. Prioritize Your Desires
With your list of values and your mission statement, you can more effectively prioritize your desires.
You can't do everything, but you can do the most important things.
I would really like to learn to produce electronic music, but this is a less important goal when I take my values into consideration. One day, perhaps, I'll get around to it. But for now, learning to cook is a more important skill.
When you are faced with conflicting desires, you can always act congruently by following your mission statement. Then you won't feel bad about missing out.
By prioritizing this way, you make the focus on your long-term fulfillment, which is what matters most.
4. Be Grateful
Sure, you can't do everything.
But you can do a lot of things! Isn't that wonderful?
Be happy that the world is so filled with possibilities that you can never possibly be bored.
Even when you miss out on something, you did something more important.
You have every reason to be grateful for that.
Conclusion
Not being able to do everything is a blessing in disguise.
You have an unlimited number of new things to experience.
And once you come to terms with the fact that you can't do it all, you can choose to do the things that are most important to you and make you the happiest.
Try out the techniques here and then let me know how it affects the way you feel.
Related posts: