"Always be yourself, express yourself, have faith in yourself, do not go out and look for a successfull personality and duplicate it."
― Bruce Lee
"I'm not in this world to live up to your expectations and you're not in this world to live up to mine."
― Bruce Lee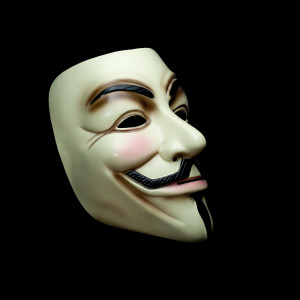 Have you ever been to a masquerade party?
There is something about wearing a mask that changes you. Because you are more anonymous, you feel a certain sense of freedom. You can express hidden aspects of your personality without fear.
The mask makes it easier for you to be yourself.
But what happens when you take the mask off?
No longer anonymous, you feel a need to act in a different, "toned down" way.
Of course, this isn't your "real" self. You are wearing something else, a social mask.
This social mask serves a very real function, but it can also be debilitating.
In this post, I will first discuss how your social mask came to be, then why it is a bad thing. Finally, I will cover what techniques you can use to help remove this social mask when it is harming you.
Development Of Your Social Mask
Your social mask didn't just appear out of nowhere.
It took years of conditioning to develop into its current form. So, what caused you to don this social mask instead of expressing your true self?
Feelings Of Insecurity
You aren't perfect, and you know it.
Nobody is.
You are acutely aware of many of your flaws. You feel insecure because you don't want to reveal these flaws to the rest of the world.
You are afraid that people will not like you when they become aware of your faults, so you cover them up with a persona.
Perhaps you think that you will lose respect if people only knew about your weaknesses.
Societal "Norms" Of Behavior
There are certain ways that we are expected to act when we are in public.
For example, most men believe that is not ok for them to cry in front of other people. Even when we are sad, we pretend to be fine in order to follow social convention.
There are a million different societal "norms", and we each prioritize them differently. Some people feel a strong need to act the way people of their social class act, others conform more to gender stereotypes, and still others want to act like a jock, goth, hipster, businessman, or any other label.
Your Own Perceptions Of "Normal" Behavior
Your views of normal behavior are in large part shaped by society, but also include your own independent beliefs.
Based on your life experience, you've accumulated certain limiting beliefs. These are beliefs about the way you should act that provide some limit to your behavior.
For a long time, I believed that I was a terrible writer. I was great at math, and I just assumed that anyone who is left-brained like me couldn't also be good at writing.
I'm far from the greatest writer in the world, but I'm a lot better than I thought. I never gave myself enough credit until I actually started writing.
Seeking Approval And Acceptance
Ultimately, we wear our social mask in an attempt to fit in. We just want the approval of other people.
In our minds, we believe that in order to win this acceptance, we need to behave in certain ways.
Of course, this is actually true. Some people will only accept you if you act in a particular way. But everyone has different expectations and desires of how other people should behave, so by pleasing any one person you are neglecting others.
What's Wrong With Your Social Mask?
There are many problems that come from wearing your social mask.
But before I get into them, I need to point out that this mask does serve a real function and can be good in certain situations.
Your true self might want to act like a jerk, but your social mask helps keep you polite.
Also, your true self might have certain harmful impulses. The social mask can keep you from getting into fights or stop you from ruining your life with drugs or alcohol.
So you don't want to eliminate your social mask entirely, you just need to know when are the appropriate times to use it.
Most of the time, your persona is only causing you harm. Here's why:
Feelings Of Cognitive Dissonance
Cognitive dissonance is the uncomfortable feeling you get when you simultaneously hold two conflicting ideas, beliefs, values, or emotional reactions.
When you adopt a persona, you might be forced to act in ways counter to your values. This is called being incongruent.
Incongruence is a persistent and awful feeling.
When you regularly avoid doing the things you want, it destroys your confidence.
If you would really like to go dancing in the rain, suppressing that desire will make you feel uncomfortable.
It Takes Effort
It takes a lot of energy to pretend to be someone you're not.
Yes, the social mask comes "automatically". But it's tiring to keep up your persona.
You can't relax when you need to constantly second guess your thoughts and actions.
Over time, this really takes its toll on you.
It Prevents You From Connecting With Others
Wearing your social mask puts a certain distance between you and the rest of the world.
The purpose of your social mask is to please other people. The problem is that it helps you please the wrong people.
If you act in a way counter to your true self, perhaps someone out there will be impressed. But because everyone has different preferences, you are by definition neglecting other people.
Who are the people you are neglecting?
The people who you are most compatible with!
In the words of Alanis Morissette: "Isn't it ironic, don't you think?"
After all, you can't possibly please everyone. I for one prefer having good relationships with people who complement my personality.
But if I were to use a different persona, I would only please people who complement that personality, not my own.
And besides, people can tell when you aren't acting genuinely. They resent you for it.
The end result is that you fail to develop true connections with anyone.
It's Unattractive
One of the most common situations in which people wear a social mask is when dealing with the opposite sex.
Guys often try and pretend to be interested in the same things that a particular girl they are flirting with is interested in.
Sorry, it doesn't work. She can tell that you aren't being sincere.
It doesn't make you look any better, it just makes you look like a dumb***.
And besides, you might not actually be compatible. By expressing your true self, you can rule out potential romantic partners who wouldn't be right for you anyways.
When you do meet someone who is compatible, you'd better not be wearing your social mask. If you are, you miss out on the opportunity to connect with them.
Recognize When Your Social Mask Is Harming You
At this point, we know that the social mask is usually a bad thing.
But like I said, it serves a purpose and can be necessary in some situations.
This begs the question: how do you know when your social mask is harming you instead of helping you?
First, think about the various "roles" you play in your everyday life.
Among others, I am a son, brother, friend, teacher, student, author, mentee, mentor, customer, etc.
It would be crazy to say that I should act exactly the same when playing each of these roles. Clearly, I must behave differently as a teacher than when I am the student.
Note that this is NOT the same thing as wearing a social mask; this is just acknowledging the fact that there are different social contexts.
Since we act differently in different contexts, it can be challenging to know whether your social mask is negatively influencing you in a given situation. Here are three questions to ask yourself that will help you identify whether your social mask is being used improperly:
1. Do You Understand The Frame?
The "frame" of an interaction is the unwritten context behind it.
In other words, it is the roles that you and everyone you interact with are playing.
If you are at a job interview, for example, it is appropriate to act more submissively than you would when talking to a friend.
When you are flirting with someone, you would act more playfully than you would when teaching a class of elementary school students.
Do you see what I'm saying here?
Understand the frame, and act appropriately.
But whether you are at a job interview, flirting with a pretty girl, or teaching a class, you don't want to misrepresent yourself.
Your interview will go better if you are honest about your qualifications, your date will go better if you express your own interests, and your class will go better if you bring some of your own personality into it.
2. Do You Feel "Off"?
The easiest way to recognize your social mask's negative influence is to pay attention to how you feel.
Remember cognitive dissonance?
You can "feel" the incongruency of your social mask most of the time. Since it drains your energy, it might manifest itself as a feeling of exhaustion, or just general discomfort.
When you notice this feeling, try to drop the social mask and act congruent. I will go over techniques to do that in the next section.
3. Will You Regret Your Actions Later?
Let's say you see a person on the street who is wearing a really cool shirt.
If you were to walk up to that person, give them a compliment, and then walk away, would you regret it afterwards?
If not, then tell them their shirt is cool!
Let's say it's raining and you want to go dance in the rain. If you could go do it without anyone seeing you, would you regret it?
If not, go dance in the rain!
How To Take Off Your Social Mask
Dropping your social mask can be incredibly challenging.
If you've been wearing it for a while, you might even start confusing your persona with your real personality!
Luckily, there are things you can do right now to help detach yourself from your social mask.
What Do You Like About Yourself?
You are awesome.
Well, maybe not…how should I know? 🙂
But no matter who you are, there are positive characteristics about you.
Reflect on yourself for a little while.
Write a list of the fantastic things you have to offer. They won't be things that everyone will value, but that doesn't matter.
They just have to be things that you like about yourself.
I love The Simpsons and I have an almost disturbing knowledge of hilarious Simpsons quotes. Probably the only other person in the world who appreciates that is my brother, but that doesn't matter. What matters is that I appreciate it.
Once you have that list, the next step is to…
Accept Yourself
Flaws and all. You are who you are.
Go and read this post right now. It's short, so read that immediately and come back…I'll wait.
The person you are right now is ok. All the good things and the bad things about you make you unique, and should be cherished.
There are (crazy) people out there who don't like scotch. Does that make it "bad"?
Think of yourself as a fine scotch.
Not everyone has found out how to appreciate you yet. That's ok.
And it doesn't change the fact that you are inherently a good thing.
Stop Judging Other People
When you judge someone else, it reflects back on you.
Pay attention to the negative qualities in other people, and you will only find more negative qualities in yourself.
Just as you've accepted yourself, you need to accept other people for the way they are.
Notice that it is the most tolerant people who have the easiest time expressing themselves honestly.
Step Out Of Your Comfort Zone
Taking off your social mask will feel uncomfortable at first.
But in order to succeed here, you need to get used to stepping outside of your comfort zone.
There are probably a number of things that you are afraid of. Go ahead and try doing them despite the fear.
When you start doing the things you are afraid of, your comfort zone expands. It becomes easier.
Think about the things you do to impress other people (i.e., the things your social mask causes you to do). Write a list of them.
You probably won't be able to tackle all of these behaviors at the same time. That's ok.
But today, take one thing from that list and do it the way you would really want to, the way your true self would.
Again, this will be uncomfortable. Get over it.
You Aren't The Only Person With Issues
"But Mike, my situation is unique because (insert meaningless excuse here)!"
No, your situation is not unique. Everyone has issues. Everyone has insecurities.
Whatever excuse you have for trying to act like someone you aren't is a bad one. And a million other people are using the same excuse.
In fact, other people are usually so concerned with their own issues that they won't even notice whatever you do.
If you act like your true self, people won't think less of you. Instead, they'll be wondering what you think of them.
Here's an exercise. Take a step outside and look at a stranger. Put yourself in their shoes for a moment. Imagine what is going on their life. Imagine all their insecurities and all their doubts.
With all that going through their head, do you think they really care about you acting a little silly when you want to? Of course not.
Don't Go Too Far
Some people have the exact opposite problem of wearing a social mask.
You probably know some of them.
In fact, you probably know way too much about them.
These are the people who share every detail of their lives with you, even if you don't know them well.
Don't share too much about yourself. Remember to consider the social context that you are in.
You can talk about your deepest, darkest emotions with your best friend or your Mom. But you shouldn't just go around telling your cab driver about how bad your hemorrhoids are.
Conclusion
You need to know that your persona or social mask is not you.
Unfortunately, if you wear it too often, you can lose track of your real personality behind it.
Yes, it serves an important purpose. And yes, you do act differently around different people in a variety of contexts.
But for the most part, adopting a persona will make you feel bad, drain your energy, and prevent you from having genuine relationships with others.
Taking off your mask and uncovering your true self requires effort, but it can be done, and the rewards are well worth it.
Do you have any experience trying to be more true to yourself? What is your biggest challenge?
Related posts: